One of the most important skills that a special education teachers should have is the ability to manage a classroom.  Difficulty with classroom management and dealing with negative behaviors is one of the primary reasons that 75% of special education teachers choose to leave the profession prior to reaching their fifth year of teaching.  
With so many other priorities to address when teaching, many often overlook the importance of having effective classroom management strategies in place.  This is made clear by the little time that is spent building classroom management skills in traditional teacher preparation programs.  
Special education teachers have to understand the importance of maintaining highly engaging academic instruction, especially for students with disabilities.  If instruction is not solid, students often times begin to demonstrate challenging behaviors because of a lack of engagement.  
Classroom Management is as Important as Quality Instruction
At the same time, if classroom management is not in place, opportunities for quality instruction decrease.  Maintaining this careful balance requires just as much planning, practice, and monitoring as any well-planned academic lesson.  
We frequently assume that students come to us knowing what behavior is appropriate for school and the classroom. However, in the same way we teach our students to read and write, we need to explicitly teach our students how to behave.  We can't assume that all of our kids were taught how to engage in academic behavior at home, with their previous teachers, or even in the other classes that they have during the current school year.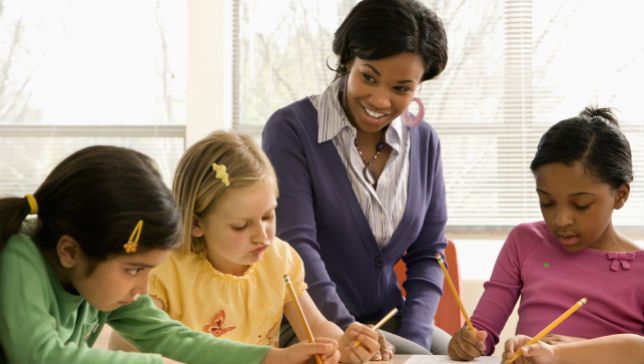 We also have to keep in mind that depending on a student's disability, there may be an additional layer of structure and behavioral support required from the teacher.  Because of this, we have to be very thoughtful and strategic in our approach to classroom management.  One approach would be to actually create a lesson plan for behavior.
Response to Intervention – A Three-Tiered System
When thinking through how you are going to plan for behavior in your classroom, one approach to planning is the use of a Response to Intervention (RTI), or three-tiered approach:
Tier 1 is your Universal Classroom Management System. Your Tier 1 behavior strategies should work for the majority of your students.  

Tier 2 is what you implement for those few outliers or instances where students get off track.

Tier 3 is intensive, individualized behavioral support, which many of us know of if our students have Behavior Interventions Plan already in place.  
It is important that you think through ALL of the tiers and be prepared for implementation prior to the first day off school if possible.  If you are reading this and you are further along in the school year, it is not too late to reset!
Our next post will focus on how classroom management should look throughout the different tiers, beginning with Tier 1.